Shave For a Cure
Shave for a cure is a fundraiser for the Leukaemia Foundation.
Joanne Mansell of Kaizen Coaching donated her hair to the cause.
Advanced Hair Studio are making a wig from the hair which will be donated to a patient. Yeah yeah! Thanks guys!
Thank you to all the sponsors - together we raised just over $2500!
It isn't too late to make a donation. You can still make donations via the Shave for a cure or Leukaemia foundation websites. See the links at the bottom of the pictures.
The obligatory "before" shot. Notice all the bundles ready to be cut for the wig. The photo I am holding is my "corporate" photo used to represent Kaizen Coaching.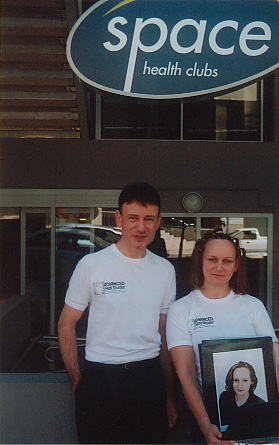 Too late to back out now!
Wolfgang from Advanced Hair Studio is on hand ready to take the hair to make a wig, which will be donated to a Leukaemia patient.


Phew! That's wasn't so bad....
Lucky I've been working out at Space - nice cheekbones, huh?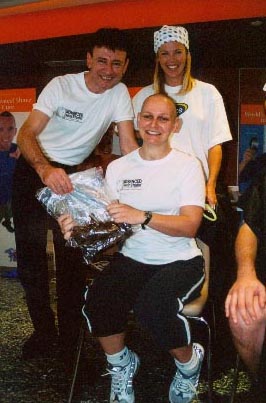 To find out more about the Leukaemia Foundation:
http://www.leukaemia.webcentral.com.au/
To find out more about the Shave for a cure event:
http://www.worldsgreatestshave.com
To find out more about Advanced Hair Studio:
http://www.advancedhair.com.au